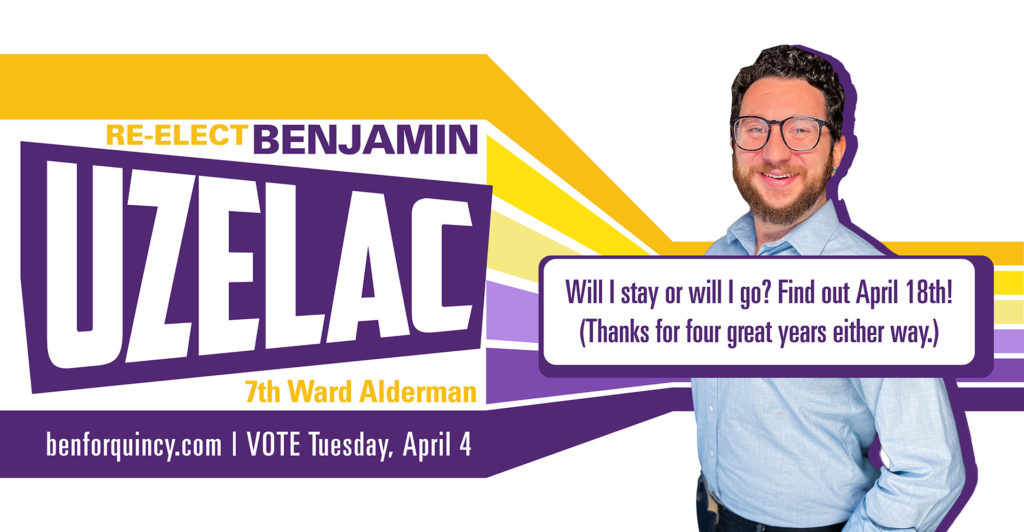 Benjamin Uzelac, 7th Ward Alderman in Quincy, Illinois
Hi, I'm Ben. Like you, I care deeply about Quincy and our neighborhoods right here on the southwest side. As your alderman for the past four years, I have worked to improve our neighborhoods, our streets, and the water and sewer systems that serve each of the homes and businesses in the 7th ward.
Working together, the unequaled tax dollars we've been able to focus on our needs, right here, have laid the foundation for what we hope will be a very bright tomorrow.
Working together, we've also impacted the course of our City by lowering taxes, improving police and fire services, and embracing a new strategy for growth that has already brought Quincy a new Target Store and encouraged over 150 new families to locate here.
I still have more work to do. To continue that work, I need your vote. In the next four years, I plan to:
Repave the worst streets and alleys in the ward
Make it easier to report issues, apply for permits, etc., by implementing an app and website for Quincy
Grow programs like Fix or Flatten and the Land Bank to make it easier to address blighted properties and nuisance issues
It has been an honor to serve you these past four years.